Katie graduated from La Trobe University in 2012 with a Bachelor of Health Sciences and Masters in Podiatric Practice. She has worked through both regional and metropolitan Melbourne, in senior roles, addressing Podiatry concerns for all members of the community since. 
Katie has extensive experience and a special interest in the field of Paediatric Podiatry. 
Katie developed and managed a Podiatry Foot Check Program for kinder kids, which saw over 5,000 children screened over a six-year period, in a community health care setting. Katie works at La Trobe University facilitating workshops for student Podiatrists, supporting learning in the area of children's Podiatry.
Katie is well versed in General Podiatry, but also the High-Risk Diabetic Foot. In 2019 she completed a Postgraduate Certificate in Wound Care and has spent numerous hours working with GPs, Diabetes Educators and Endocrinologists in multi-disciplinary settings, helping people with diabetes and their foot health. She currently works at St. Vincent's Hospital Podiatry department, working on the wards as well as within the Gait & Balance Clinic for those with neuromuscular conditions.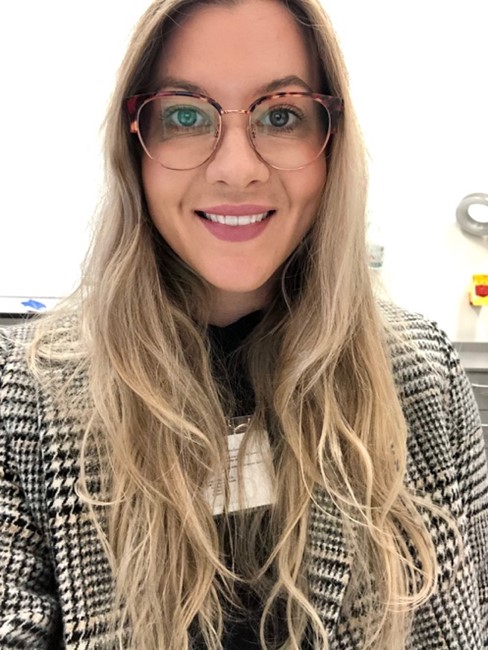 Katie performs dedicated Diabetes Foot Assessments at our practice. This will assess the quality of blood flow to the feet, the toes and checks protective sensation. This is performed with special instrumentation during your comprehensive appointment.  
Katie is a retired professional international ballroom dancer. She now keeps fit playing both weekly netball and basketball. Her personal experience in these areas also means she can assist with dance related foot problems in young children and adolescents, management of Foot and Ankle pain and injury prevention for court sports.
Post-Graduate Certificate in Wound Care (2019)

Bachelor of Health Sciences & Masters in Podiatric Practice (2012)
Podiatrist at St Vincent's Hospital (2021)

Developed a community based 'Podiatry Foot Check Program' for small children (2014-2020)

Academic facilitator at La Trobe University (2017-present)
Katie is a member of the following associations
Katie also belongs to Foot Scape, an Australian Charity that assists disadvantaged individuals and communities predisposed to debilitating foot pathology.